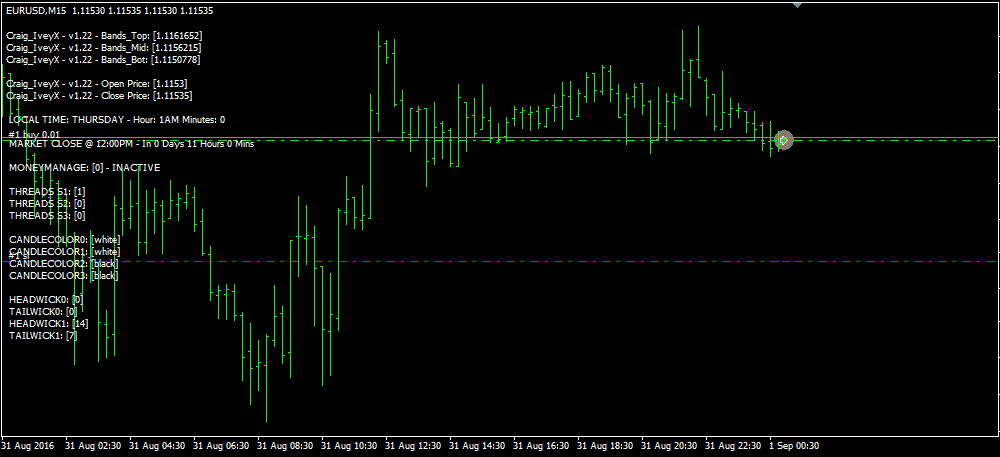 We have EXTENSIVE experience programming MT4. BlackOpzFX can easily and quickly create any desired EA for you. Our EA's are bug-free, rock-solid and will work flawlessly on any FX platform. We stay in constant contact with our clients and can always be reached easily by phone or Skype for discussion or edits.
We turn around projects quickly and 100% to client specifications. BlackOpzFX can easily create EA's on-time and on budget for you. We produce commercial quality projects and I'm sure you'll be satisfied with our output on your project. Feel free to ask any questions.
We have worked on commercial EA projects and personal EA's for a variety of clients. On staff we have programmers with a wide skill-sets and in addition to programming MT4 Forex EA's, we program video games, websites, etc. Many times those unique skills have come into play when programming MT4 EA's. Our EA's have very simple to use interfaces that do the majority of heavy lifting behind the scenes for you. The focus is reducing complexity while performing the tasks you require.
Simple projects are completed quickly and exactly to your specifications. All EA's are fully tested and guaranteed to be rock-solid and bug-free. We pride ourselves on creating EA's that can operated 24/7 via VPS without crashing or causing memory leaks in the terminal process. (We also provide VPS setup and installation services that ensure your EA will have 99.99% uptime even in the event of VPS crash and/or restart. Just ask if you need consultation in the area)
Features of some of my recent client EA's are the ability to:
Move Stoploss to BE
Partially Close Trades
Email Clients when actions are executed
Virtually combine multiple trades client-side into One order for efficiency
Pause Trading at Client Specified Times
Close Trades at Client Specified Times
Reopen Trades at Client Specified Times (Usually To Resume End-Of-Week Closes)
Multi-EA Cross Communication & Operations
Some of these actions are not supported natively by MT4 and requires very unique programming solutions to achieve. Most EA's are [Read Indicators] – [React & Trigger Trade] and we can quickly create EA that are cause/effect in that way but can also extend the capabilities of MT4 with specialized programming code to achieve results for you that are not typical for MT4.
Whatever the needs of your MT4 EA BlackOpzFX can ensure you that we will work to complete the project to your satisfaction. We take pride in out work and produce structured and commented code that is easily readable and understandable in the event it needs to be maintained by programmers other than us. It would be out pleasure to work on  your MT$ project.
We also understand that most EA's contain confidential strategies and are willing to sign a NDA if required. With or without a NDA we have never shared a clients EA strategy and of course BlackOpzFX would extend that standard operating procedure to your project also.
Programmed by BlackOpzFX Labs